FAYAT PRESENTATION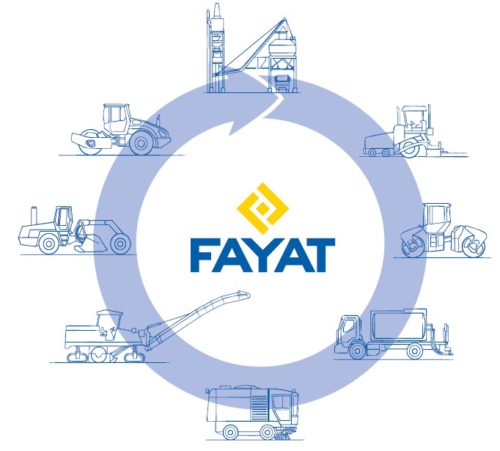 Founded in 1957, the French Group FAYAT is a major construction and industrial company structured in 7 fields of activity :
FAYAT Group means people, working together and in synergy through 138 independent subsidiaries set up in 120 countries. 18,400 employees playing a daily part in continuing its growth for a turnover of 3,5 billion euros.
Find out more about Key facts & figures..
No. 1 family group in construction and industry in France
Founded by Clément Fayat in 1957, managed by the sons Mr. Jean-Claude Fayat and Mr. Laurent Fayat, the group has become the 4th construction and civil engineering trades group and the first family group in construction and industry in France.
Its design and mechanical manufacture activities make it the only full liner in road building equipment in the world, no. 1 in compaction (BOMAG GmbH).
More information about the organization.
Aware of its social and environmental responsibility, FAYAT helps to fit out our living environments alongside other companies and local authorities on a daily basis. Fayat assists its public and private customers alike in carrying out both small- and large-scale equipment and development projects.
Find out more about its values.
In an environment where innovation is picking up pace and where the demands for profitability are rising, FAYAT has successfully developed and diversified its business from the outset – whilst staying true to its original profession: civil engineering.
Find out more about its history.